Exhibitions
"Naohiro Ito Exhibition ~Weaving the Memories~" Galerie Nichido Main Gallery

June 24, 2022 (Fri) - July 6, 2022 (Wed)
We are pleased to introduce Mr. Naohiro Ito's solo show of his new pieces. It is the second large exhibition after four years.
He is considered to be an artist of natural landscapes such as valleys and lakesides, but recently he has actively worked on portraits with stories and overseas sceneries which have been highly acclaimed.
The preparation period for this solo show was the period of Covid-19 pandemic, preventing him from information gathering within and outside the country and our ordinary daily lives drastically changed. As described in the subtitle "Weaving the Memories," the artist created his works wishing for his "thoughts" he is holding now to be connected to the viewers through the art. Please enjoy approximately 20 pieces of his new works, from large to small ones.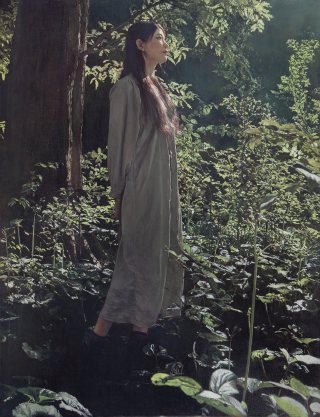 June 24, 2022 - July 6, 2022 Closed Sundays
10:30 -18:30
Saturdays: 11:00 - 18:00, Close at 17:00 on the final day
For further enquiry about the exhibition, feel free to contact us.
galerie nichido Tokyo
Tokyo-to Chūou-ku Ginza 5-3-16
TEL: 03 (3571) 2553