Exhibitions
Memorial Exhibition of Showakai Award Winning Ryohei Matsumoto Exhibition

May 10, 2022 (Tue) - May 23, 2022 (Mon) Closed Sundays
We are pleased to introduce the Memorial Exhibition of Showakai Award Winning of Mr. Ryohei Matsumoto. He won the award in 2019 and this is his awaited first large exhibition.
Mr. Matsumoto spent his childhood in the environment to familiarize himself with painting and began to seriously aim to become a painter after having graduated from college. He successfully won the best award at Showakai Award in his fourth trial. With his warm and funny atmosphere of love for animals, he has become one of the most distinct artists in the present time.
The world of animals in his paintings is his record of interaction with nature from his childhood. His love for lives spread all over the canvas where animals show their lively expressions. We will exhibit approximately 20 new pieces from his spirited and power large piece of No. 100 through small pieces. We are sincerely looking forward to your visit.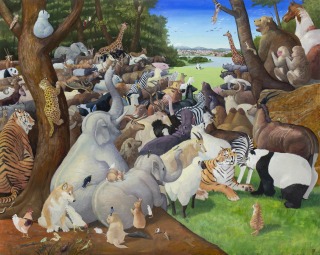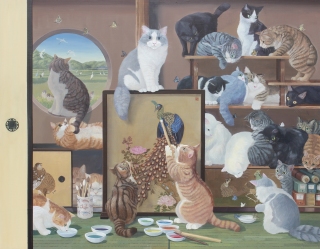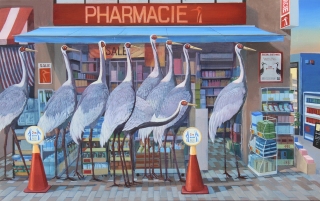 May 10, 2022 - May 23, 2022 Closed Sundays
10:30 -18:30
Saturdays 11:00-18:00, close 17:00 on the final day
For further enquiry about the exhibition, feel free to contact us.
galerie nichido Tokyo
Tokyo-to Chūou-ku Ginza 5-3-16
TEL: 03 (3571) 2553