Exhibitions
Tadashi Fukushima Exhibition --L'île du bonheur

November 19, 2021~December 1, 2021 Closed Sundays
We are pleased to present "Tadashi Fukushima Exhibition," the fifth large show after five years since the previous one.
Mr. Fukushima won the Nichido Bijutsu Zaidan Award at Showakai Exhibition in 1994. His paintings show bold coloring and structure with sensitivity and such sophisticated looks attract the viewers with comfort.
He would visit Europe for research almost every year, but as you know, due to the recent epidemic situation, he could not make another trip for research for this exhibition. However, the sceneries in the artist's memories have matured in his body as time passed and have been brought into the pieces with deeper exploration. Please enjoy approximately 30 pieces of his new works describing the landscapes of Europe, mainly of France such as Corsica Island.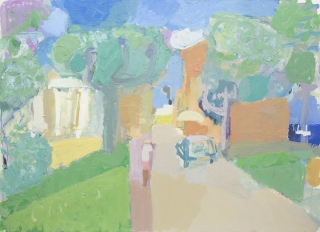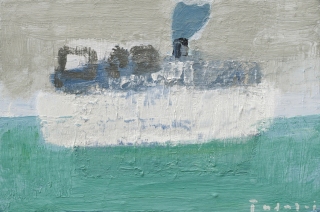 November 19, 2021~December 1, 2021 Closed Sundays
10:00-19:00 Closed Sundays
(Saturdays and holidays: 11:00-18:00, Close 17:30 on the final day)
For further enquiry about the exhibition, feel free to contact us.
galerie nichido Tokyo
Tokyo-to Chūou-ku Ginza 5-3-16
TEL: 03 (3571) 2553