Exhibitions
Motonari Kakei Exhibition -A Woman with a White Hat and Garçon-

October 16, 2021 (Sat) - October 24, 2021 (Sun)・Open every day during the exhibition
We are pleased to present Mr. Motonari Kakei's first solo show after four years.
As you know, Mr. Kakei held his atelier in Paris for a long time and even after he came back to Japan about 10 years ago, he has been collecting information and continues to paint the cities of Europe and lives of people living there. His production style presents somewhat nostalgic feelings, inviting us to the journeys to foreign countries.
Currently we have not been able to go abroad to collect information due to the epidemic of Covid-19. However, in Mr. Kakei's eyes which have captured a look of Europe during the long period of his stay may have accumulated such times and memories. We have received pieces of depth with sceneries with a mixture of "memories" and "imagination," not only describing "now" and "reality." You will enjoy journeys to foreign countries and time slip in the venue with new pieces. We are looking for your visit.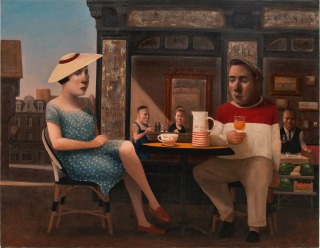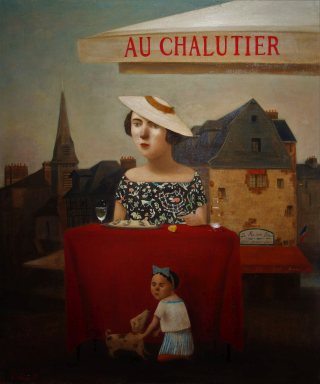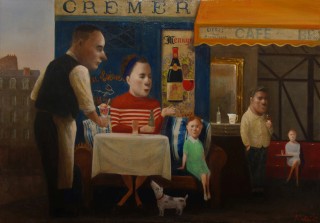 October 16, 2021 (Sat) - October 24, 2021 (Sun)・Open every day during the exhibition
Business hours: 10:00 - 18:30
Contact below for inquiry concerning the exhibition.
Galarie Nichido Fukuoka
1st floor, Hotel New Otani Hakata, 1-1-2, Watanabe-dori, Chuo-ku, Fukuoka City
Tel: 092(713)0440