Exhibitions
"Hisayuki Doi Exhibition -Scenes of France-" Galerie Nichido Main Gallery, Nagoya Gallery

Main Gallery
September 17, 2021 (Fri) - September 28, 2021 (Tue) Closed Sundays

Nagoya Gallery
October 19, 2021 (Tue) - October 30, 2021 (Sat) Closed Sundays
We are pleased to introduce "Hisayuki Doi Exhibition -Scenes of France-". It was 2015 when he won the Showakai Award, the best award at the Showakai Exhibition. His soft touch making the best of texture of the craypas has been highly evaluated and has captured many fans' hearts. It is the first largescale exhibition after four years since he won the Award in 2017.
Mr. Doi learned painting by himself, which was provoked by encounter with the oil painting by Paul Gustave Doré at "Exhibition of Strasbourg Museum of Modern and Contemporary Art" held at the Museum of Modern Art, Wakayama. He visited Strasbourg in 2019 and made reunion with that painting after 23 years. By returning to where he comes from, his passion towards production and also towards France, which is his second home country may have become stronger.
Mr. Doi does not use the terms such as landscape, still object and figure, and aims to create his paintings as "scenes." His works of "scenes" do not push his claims but stand by the hearts of viewers. Such new pieces will be exhibited creating calming atmosphere at the site. Please enjoy the show.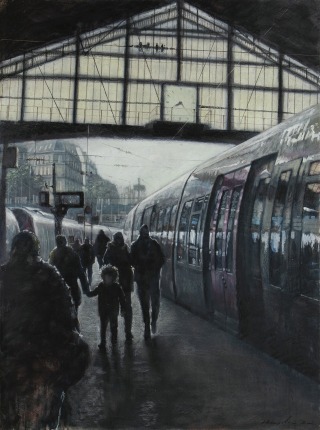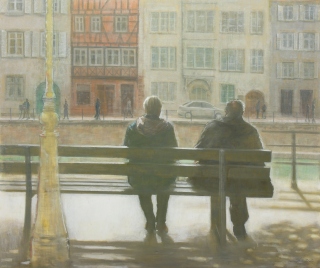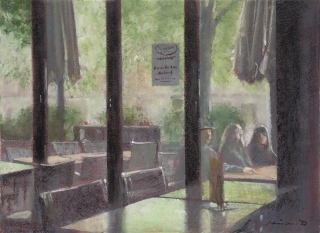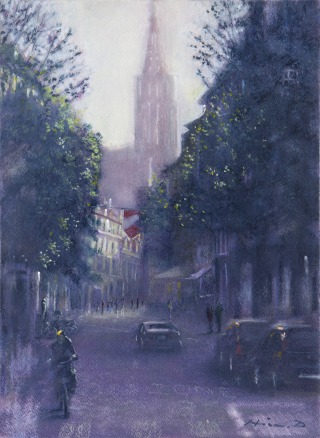 Main Gallery
September 17, 2021 (Fri) - September 28, 2021 (Tue)
10:00-18:00
Closed Sundays
(11:00-17:30 Saturdays and holidays; close 17: 30 on the final day)
Nagoya Gallery
October 19, 2021 (Tue) - October 30, 2021 (Sat)
10:00-19:00
Closed Sundays
(11:00-18:00 Saturdays)
galerie nichido Tokyo
Tokyo-to Chūou-ku Ginza 5-3-16
TEL: 03 (3571) 2553
galerie nichido Nagoya
Nagoya-shi Naka-ku Nishiki 2-19-19
Hirokouji Center Place 1F
TEL: 052 (221) 1311