Exhibitions
The 15th Natsunokai (Summer) Exhibition Galerie Nichido Main Gallery

July 9, 2021 - July 21, 2021 Closed Sundays
We are pleased to introduce "The 15th Natsunokai (Summer) Exhibition."
Celebrating the fifteenth anniversary this year, this exhibition has been truly recognized as the regular event in this season. Although it presents summer's seasonal traditions, it is not an exhibition simply seeking for coolness. This year, eighteen artists including the Showakai Award-winning artists exhibit four pieces each and compete under the common aim of "Exploring the Future of Paintings of Representationalism" by fully expressing their own characteristics. The subjects and techniques are diverse. Please enjoy the outcomes of the artists' efforts. We are looking forward to having you at our gallery.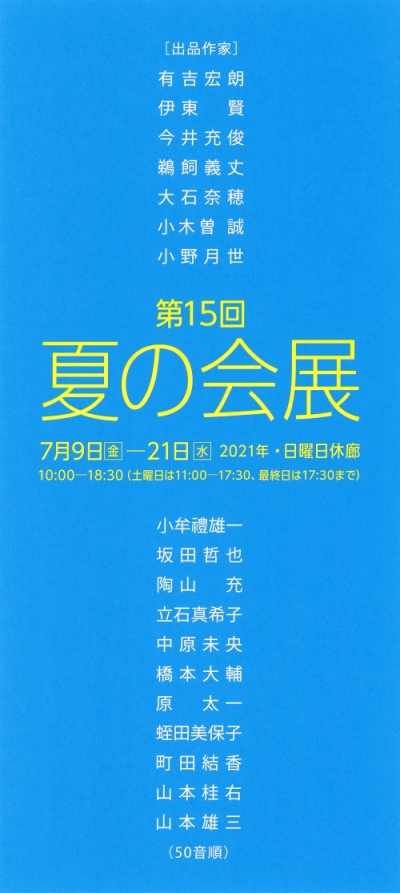 Galerie Nichido Main Gallery
July 9, 2021 - July 21, 2021 Closed Sundays
Weekdays: 10;00 - 18:30 Saturdays: 11:00 - 17:30 Close 17:30 on the final day
For further enquiry about the exhibition, feel free to contact us.
galerie nichido Tokyo
Tokyo-to Chūou-ku Ginza 5-3-16
TEL: 03 (3571) 2553