Exhibitions
Kana Watanabe Exhibition ~Love the Flowers for Now~

June 24, 2021 (Th) - July 7, 2021 (Wed)
We are pleased to introduce a large solo show of Mr. Hiroo Yamamura for the first time after six years.
Ms. Watanabe won the Kenzo Matsumura Award at the Showakai Exhibition 2009 and won a number of awards at many other contests and the Nikikai Exhibition and drew attention and expectation with her brilliant debut and colorfulness of her painting style. In the middle of her career, she moved to Madrid, the center of the Spanish realism, aiming for a further leap and devoted herself into not only painting methods, but also anatomy and raison d'etre of paintings for two years.
In this exhibition, with "flowers" as the center of her main theme, she engaged to draw the beauty of them as well as her view of life by linking life of a flower to that of a human. In addition, we can see her new attempt with the vase made by Kozan Miyagawa, a potter of Meiji Period in her painting expressing her applause toward the Japanese culture. Please enjoy approximately 20 pieces of her new work.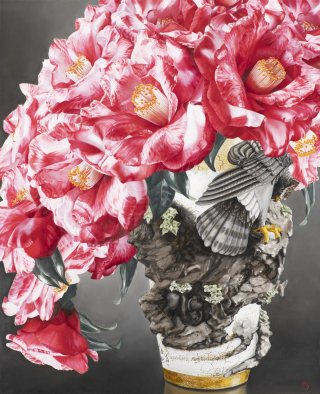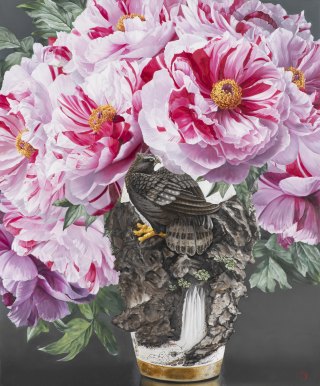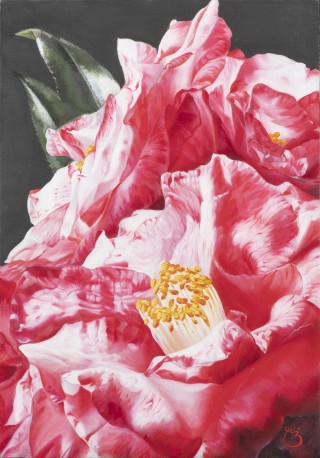 June 24, 2021 (Th) - July 7, 2021 (Wed)
10:00 - 18:30 Closed Sundays(Saturdays 11:00 - 17:30, Close 17:30 on the final day)
For further enquiry about the exhibition, feel free to contact us.
galerie nichido Tokyo
Tokyo-to Chūou-ku Ginza 5-3-16
TEL: 03 (3571) 2553