Exhibitions
Shogo Mima Exhibition Galerie Nichido Main Gallery

February 17, 2021 - March 1, 2021 Closed Sundays
We are pleased to announce the solo show of Mr. Shogo Mima's new pieces, the award winner of the 51st Showakai Exhibition Tokyo Marine-Nichido Award.
Mr. Mima is a young and talented artist born in Tokushima in 1996, and won a number of awards at the Art Olympia, the World Art Exhibition, Showakai Exhibition, etc., while educated at Osaka Seikei University, and held a solo show at the Art Fair Tokyo 2019, drawing attention in and outside Japan by exhibiting his works at other overseas art fairs.
The world described by him is creative, and in this exhibition, which is the first one held at our main gallery in Ginza, the world of wonder from his imagination spreads all over the gallery. Please enjoy about 70 pieces of his new works full of unique imaginary creatures and brilliant colors.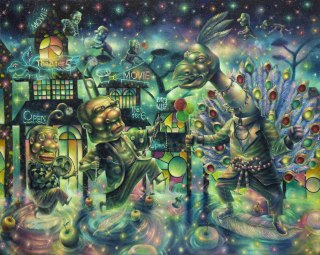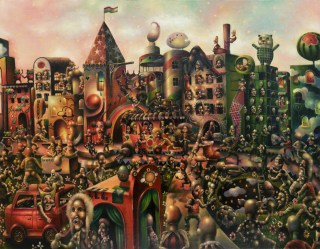 February 17, 2021 - March 1, 2021 Closed Sundays
10:00-18:30(Saturdays/holidays 11:00-17:30, Close 17:30 on the final day)
For further enquiry about the exhibition, feel free to contact us.
galerie nichido Tokyo
Tokyo-to Chūou-ku Ginza 5-3-16
TEL: 03 (3571) 2553