Exhibitions
REGION 2020―New creators responsible for the art world in Chubu Region― Nichido Nagoya Gallery

October 14, 2020 - October 24, 2020 Closed Sundays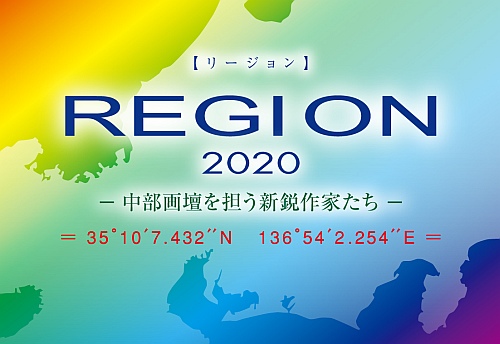 Hidekazu Asano
Masanobu Iki
Ken Inaguma
Masami Inaguma
Miyako Oohashi
Nobuhiro Ogawa
Tamami Kubota
Naoki Kumazaki
Marie Goto
Chiho Konishi
Rina Suzuki
Yuko Takagi
Yayoi Baba
Nobutaka Mizutani
MIWA
Masao Yanase
Maki Yamamoto
We are pleased to introduce "REGION 2020." This exhibition planned to be held in spring was postponed and will exhibit tour de force suitable for the closer after the half-year reposing period. Distinctive expressions and energy of REGION artists are involved in their works and will be sent from Chubu Region throughout the country and finally to the world. Please do not miss it. We look forward to your visit.
Nichido Nagoya Gallery
October 14, 2020 (Wed) - October 24, 2020 (Sat) Weekdays 10:00 - 19:00 Saturdays 11:00 - 18:00 Closed Sundays
For further enquiry about the exhibition, feel free to contact us.
galerie nichido Nagoya
Nagoya-shi Naka-ku Nishiki 2-19-19
Hirokouji Center Place 1F
TEL: 052 (221) 1311
FAX: 052 (221) 1336