Exhibitions
The 57th Taiyo-ten (Sun Exhibition) Main Gallery

Please be informed of "Taiyo-ten" regularly held in early summer.
For its 57th exhibition, we will exhibit new pieces of the masters representing the contemporary oil paint world and up and coming young creators. We will also have selection of, and exhibit all together the masterpieces by the modern masters, and pieces by foreign creators who are steadily popular, including Fujita, Vlaminck, Kisling, etc.. We will sincerely look forward to your visit to our gallery.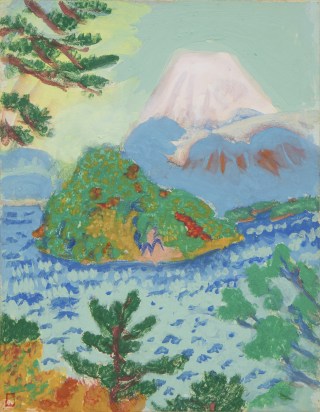 May 27, 2020 (Wed) - June 10, 2020 (Wed) Closed Sundays
10:00-19:00 (11:00-18:00 Saturdays and Sundays; Closed 18:00 Final day)
*Please be noted business hours are subject to change.
For further enquiry about the exhibition, feel free to contact us.
galerie nichido Tokyo
Tokyo-to Chūou-ku Ginza 5-3-16
TEL: 03 (3571) 2553