Exhibitions
Koichi HIRAKI Exhibition at galerie Nichido Tokyo

February 19 [Wed]-March 2 [Mon] 2020. Closed on Sundays.
Here is the introduction of new personal exhibition of Mr. Koichi Hiraki. Mr. Hiraki has held large-scale exhibitions at Nichido Garo since his winning of the award of excellence at the 33rd Showakai Ten. His specialty is original-style expression of human where "virtual" and "real" overlap, but he does not only surprise the viewers. Sophisticated colors by the solid and academic drawing method of the tradition and stability from robust structure naturally lead us to the very bottom of depth of the world of Hiraki works.
The production themes have expanded eventually from the question of "What is Human? " to "Human and Nature" and in this exhibition, we present more than 30 highly-motivated pieces which give a feeling of new development in addition to the stunning large piece of No.300. We are confident you will love them.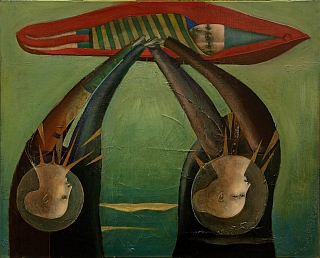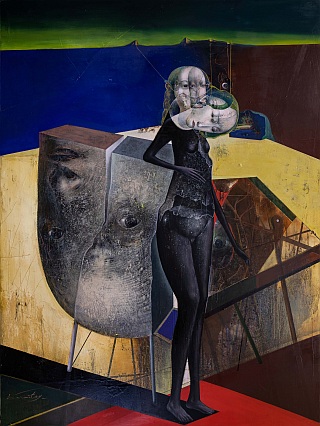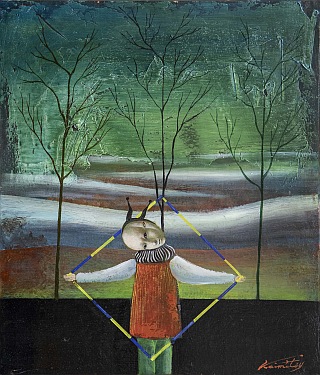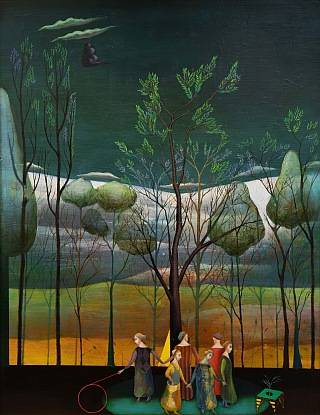 Hours: 10am--7pm on weekdays/ 11am--6pm on Saturdays and Public Holidays.
For further enquiry about the exhibition, feel free to contact us.
galerie nichido Tokyo
Tokyo-to Chūou-ku Ginza 5-3-16
TEL: 03 (3571) 2553