Exhibitions
Exhibition of the 41st Anniversary of the galerie nichido Fukuoka, Masterpieces from the Collection of the galerie nichido

November 14 [Thurs]- December 1 [Sun] 2019. Open every day during the exhibition.
Awaited exhibition of the masterpieces of the great Modern artists is now on at the galerie nichido Fukuoka. We are looking forwards to seeing you at the gallery.
[Main Artists]
Maurice de Vlaminck, Maurice Utrillo, Moise Kisling, Leonard Foujita, Takeji FUJISHMA, Ryuzaburo UMEHARA, Morikazu KUMAGAI, Takanori OGISU, Yasuo KAZUKI, Kazumasa NAKAGAWA, Rei KAMOI, Setsuko MIGISHI, and others.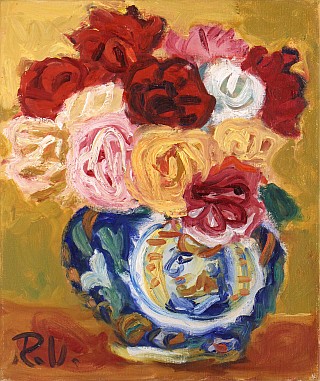 Hours: 10am-7pm on weekdays/ 10am-6:30pm on Saturdays, Sundays and Public Holidays
Open every day during the exhibition
For further enquiry about the exhibition, feel free to contact us.
galerie nichido Fukuoka
Fukuoka-shi Chūou-ku Watanabe-douri 1-1-2
Hotel New Otani 1F
TEL: 092 (713) 0440