Exhibitions
Pierre Lesieur Exhibition, at the galerie nichido, Nagoya.

October 8 [Tues]-19 [Sat] 2019. Closed on Sundays and public holidays.
Pierre Lesieur born in Paris, France, 1922. He studied at the École des Beaux-Arts for a while and pursed his paintings at his own atelier in Paris. His paintings full of warm light and soft colors were invited to the international events over the world, besides many solo exhibitions. The works of Pierre Lesieur are currently in the worldwide collections of the leading museums, as the Museum of Modern Art in Paris, the Luxembourg Museum, Grenoble Museum, Metropolitan Museum and the Brooklyn Museum. In Japan, his works can be seen in the collections of the Hiroshima Museum of Art and the Kasama Nichido Museum of Art, as well.
While he passed away in 2011, his stylish works still keep on catching our eyes.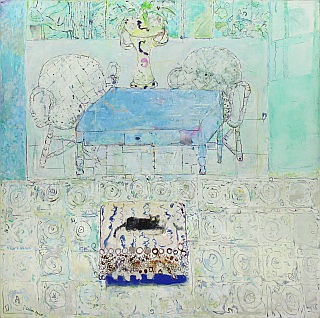 Hours: 10am-7pm on weekdays/ 11am-6pm on Saturdays/ Closed on Sundays and public holidays
For further enquiry about the exhibition, feel free to contact us.
galerie nichido Nagoya
Nagoya-shi Naka-ku Nishiki 2-19-19
Hirokouji Center Place 1F
TEL: 052 (221) 1311
FAX: 052 (221) 1336