Exhibitions
Exhibition: FUJI•SAKURA, at the galerie nichido Fukuoka

June 5 [Wed]-16 [Sun], 2019. Open every day during the exhibition.
The galerie nichido Fukuoka will present the pieces featuring cherry blossoms and the Mt. Fuji in the in the exhibition FUJI•SAKURA. You may find the delightful changes in the scenery in Japan through the four seasons. FUJI could be counted as the symbol of Japan in harmony with nature. SAKURA (cherry blossoms) always attracts us fleetingly sometimes and magnificently at other times. We will fill the walls of our exhibition hall with the works on those two traditional subjects tackled by many artists, and we are looking forwards to seeing you at the gallery.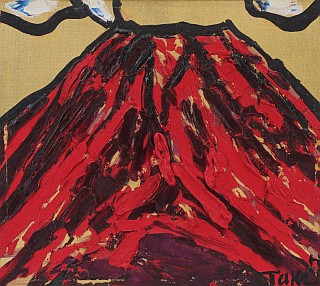 Hours: 10am-7pm on weekdays/ 10am-6:30pm on Saturdays and Sundays
Open until 6pm on the last day of the exhibition
Open every day during the exhibition
For further enquiry about the exhibition, feel free to contact us.
galerie nichido Fukuoka
Fukuoka-shi Chūou-ku Watanabe-douri 1-1-2
Hotel New Otani 1F
TEL: 092 (713) 0440