Exhibitions
REGION 2019 -Rising Painters Leading the Art World of Central Japan-at the galerie nichido Nagoya

April 9 [Tue]-20 [Sat], 2019. Closed on Sundays and national holidays.
Hidekazu ASANO
Masanobu IKI
Ken INAGUMA
Masami INAGUMA
Tsutomu UEDA
Miyako OHASHI
Nobuhiro OGAWA
Tamami KUBOTA
Naoki KUMAZAKI
Marie GOTO
Chiho KONISHI
Rina SUZUKI
Yuko TAKAGI
Katsura TANAKA
Yayoi BABA
Masataka MIZUTANI
MIWA
Masao YANASE
Maki YAMAMOTO
(In the order of the Japanese syllabary・Titles omitted)
The word "RIGION" in the title of the exhibition was taken from the English word, that means 'area' or 'district.' We present the newly created works of the rising artists from the art world of Central Japan, who launch out to all over Japan and further into the world.
It is the 12th exhibition featuring works of those fresh artists. We are looking forwards to seeing you at the gallery with their latest creations full of great individuality and growing energy.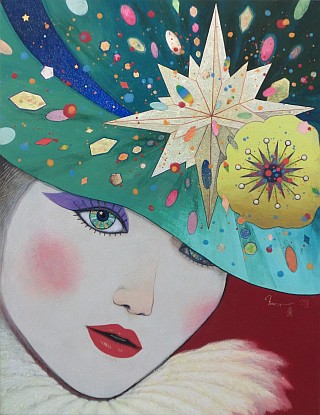 Hours: 10am-7pm on week days/ 11am-6pm on Saturdays/ Closed on Sundays and national holidays
For further enquiry about the exhibition, feel free to contact us.
galerie nichido Nagoya
Nagoya-shi Naka-ku Nishiki 2-19-19
Hirokouji Center Place 1F
TEL: 052 (221) 1311
FAX: 052 (221) 1336