Exhibitions
The mignon exhibition -jewel like little paintings-at the galerie nichido Nagoya

March 12 [Tue]-28[Thus], 2019. Closed on Sundays and national holidays.
We invite you to a regular mignion exhibition of the galerie nichido.
The "mignon" in the title means ""small and beautiful, or cute"" in French.
As in every year, we are looking forwards to seeing you at the gallery, with the small and cute paintings, of less than size 4 (33.4×24.3 cm), all over the wall. Feel free to drop in to the gallery anytime. You will come across with the paintings to your taste.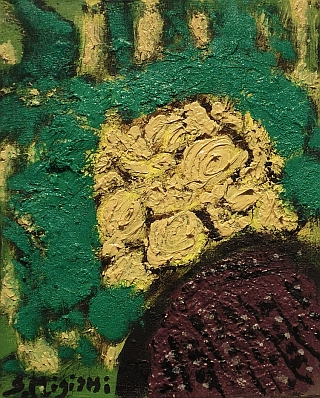 Hours: 10am--7pm on week days/ 11am--6pm on Saturdays, Closed on Sundays For further enquiry about the exhibition, feel free to contact us. galerie nichido Tokyo Tokyo-to Chūou-ku Ginza 5-3-16 TEL: 03 (3571) 2553